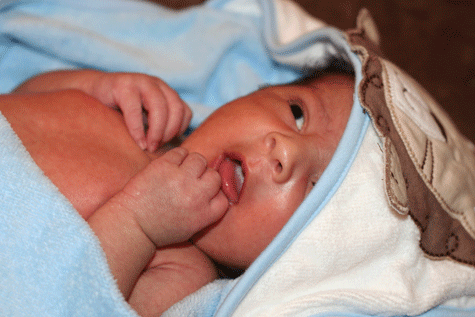 . Welcome to my website.
Mom and Dad thought this website would be a great way to share all of my many milestones with you so you can be a part of my life and share in their joy.
Please have a look at my website. There are two sections, My First and My Album pages in order to see many of my accomplishments.
Mom and Dad will be updating this website often, so make sure to come back to see the latest additions. Mom and Dad will do their best to add photos on a regular basis, so you won't have to wait a lifetime to see my newest expressions.
Don't forget to leave me a message in the Guest Book!
Birth Date :
June 06, 2009
Birth Time :
10:13 PM
Birth Weight :
6 Pounds 14 Ounces
Birth Height :
20 Inches
<! End mainpagetext >